Snorkel in the Great Barrier Reef, ski in Aspen, cycle in the Alps, explore wildlife in Tanzania. Yes, millions of people have made such trips. However, there are some really interesting alternatives.
Here are 7 weird and unique adventure activities.
Diving in Pennsylvania, USA
Until the 1970s, Dutch Springs in Nazareth, Pennsylvania was a working limestone quarry. And now this is a lake with an area of ​​202.3m2, about 30.48m deep. Although the lake does not have many freshwater species, its attraction is the underwater machinery, including buses, bulldozers, airplanes, tankers, fire trucks, helicopters. and trolleys.
Surfing in Alaska
When it comes to surfing, we often think of sandy beaches with warm weather. However, this is not true for Ocena Swell Ventures, Homer. Here, you can follow the locals to a fishing boat to try the cold waves of Alaska Bay.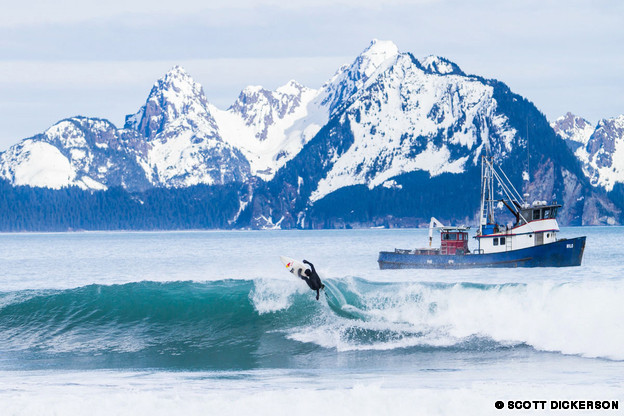 Ski in Dubai
Dubai is home to the indoor ski slopes covered with a layer of artificial snow about 1m high, capable of serving 1,500 guests.
Golf at Greenland
Greenland is a white area covered with a thick layer of ice. But from 1997 until now, every March, it turns into a golf course, and participants will try their best in conditions where the temperature can drop to -50°C with cold winds.
Canoe in Bologna, Italy
Below and around this old city is a canal system built during the Middle Ages but largely expanded during the post-war reconstruction period in the 1950s.
Today, you can hop on a canoe, float on this charming water and learn about the history of the city.
Cave survey in Jerusalem, Israel
In the first century BC, against the Roman invaders, Jewish rebels dug a series of tunnels beneath their villages outside of Jerusalem.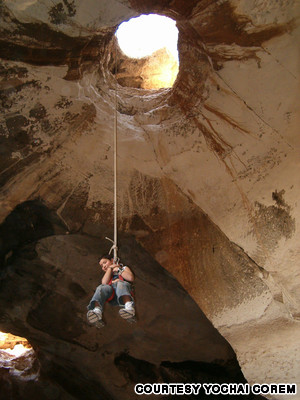 Today, visitors can make their way through these narrow paths leading to an olive mill, an armory room and an old pigeon breeding facility deep in the hills.
Swing the rope in India
If visitors to India are tired of haggling shopping at the markets, you can experience this exciting activity. Wear gloves, sit on a safety pedestal and then you can fly, gliding through the 15th century Indian fortresses.