After 50 years of surfing, the name "godmother of surfing in Cornwall" still inspires lovers of this subject.
Gwyn Haslock was the first British woman to win the surfing championship. And now, at 71, she still pursues her surfing hobby.
In the 1960s, Gwyn was the only woman who participated in the surfing competition. At that time, she had to compete in the men's category. After 5 decades, Ms. Gwyn continues to go to the sea, surfing daily.
In an interview about the time when she first started surfing, Ms. Gwyn said: "Everyone told me: "If you can't bring your board with you, it's best not to surf". At that time, the surfboard was nearly 3 meters high and was extremely heavy. But with my determination, I put it on my head and ran to the beach".
Gwyn was born and raised in Truro, Cornwall, England. The wall in her kitchen is full of pictures and medals that she has won over the years. She even kept an old video recording of her surfing in the 1960s.
Many people think she is going against common sense, but Mrs. Gwyn doesn't think so. She did not allow any gender or age bias to discourage her passion for surfing.
Every day, Mrs. Gwyn dressed in a swimsuit, carrying her 2-meter skateboard, drove a red car into the surf. Gwyn's favorite surfing spot is Towan Beach, where she often catches the cold December waves. Her brother, Bob, goes surfing with her every day. 50 years ago, it was Bob who helped bring this surfing sport to the life of his sister.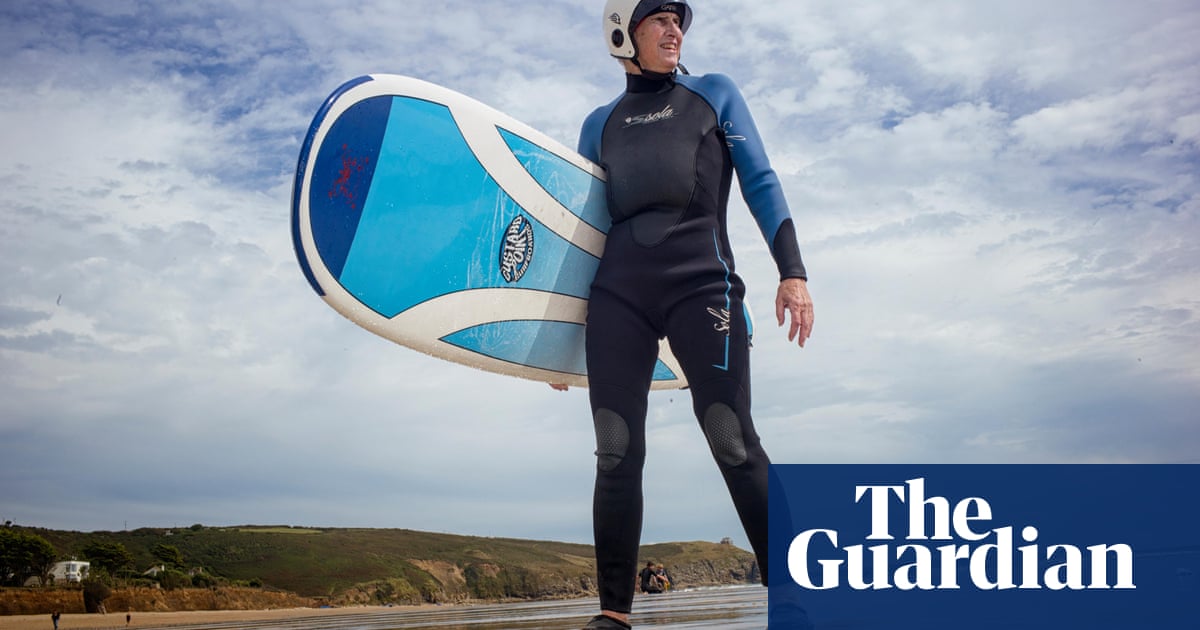 Watching his brother surf from afar, Bob proudly said that: "Gwyn is a member of the surfing team in Cornwall. She deserved that position right from the beginning". Gwyn had to compete in the men's category because no woman participated in surfing at the time.
Gwyn said the feeling of surfing is like walking on water. She believes that she is currently the oldest person still participating in surfing in the UK and she never intended to stop surfing.