A Philippine surfer is being hailed as a hero by giving up hope of the 30th SEA Games gold medal to save his Indonesian opponent from drowning.
SEA Games is a place to honor the leading sports heroes in Southeast Asia with impressive performances, emotional victories on the field.
But surely one of the most impressive moments of the 30th SEA Games in the Philippines will be the image of the athlete from the host country giving up hope of gold medal to save an Indonesian opponent from drowning.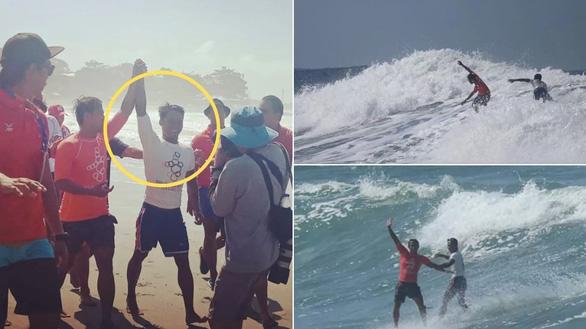 Host Philippines is leading the overall SEA Games 30 table with hundreds of medals after only about a week of competition. But their hero, the athlete, gave up the opportunity to win a gold medal to save the opponent.
It was Philippine surfer Roger Casugay, who was hailed as a hero by Southeast Asia even though he didn't win a gold medal or broke a record. He was praised for giving up hope of winning a gold medal to save Indonesian rival Arhip Nurhidayat.
During the course of the competition, Arhip Nurhidayat crashed due to large waves. Those on the shore worried but helplessly watched him "disappear" in the high waves. At this time, Roger Casugay, despite trying to dispute HCV but still "does not take a second to think" (in the words of the press) stopped playing, returned to face the big wave to save Nurhidayat. After that, the two of them stood on Roger Casugay's board to safely land.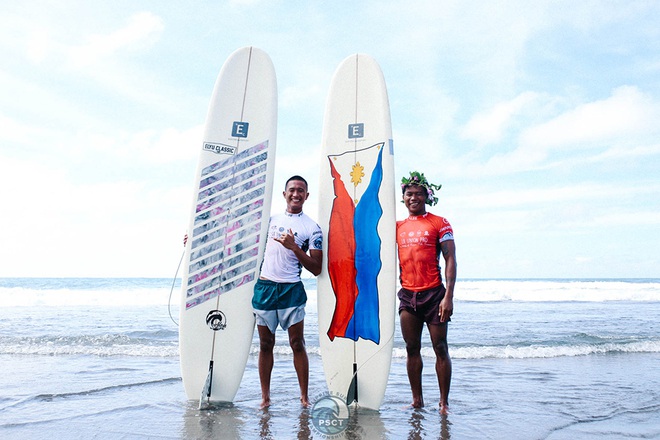 Upon landing, it was Arhip Nurhidayat that raised Roger Casugay's hand and declared Roger Casugay the "champion." Social networks honor Roger Casugay as a hero because the moment he returned to save Arhip Nurhidayat, Roger Casugay had exchanged all his sweat and tears for years to train with the prize if he won a medal.
Roger Casugay has beautified the host country in the eyes of international friends, reducing criticism aimed at organizing accommodation for the athletes of delegations still inadequate.
Surfing is one of the SEA Games 30 sports most affected by the storm of Kammuri. The game has been delayed three times due to bad weather because the organizers prioritize the safety of athletes and spectators over everything else.